by Natalia Moyano, as a part of her Division III project at Hampshire College.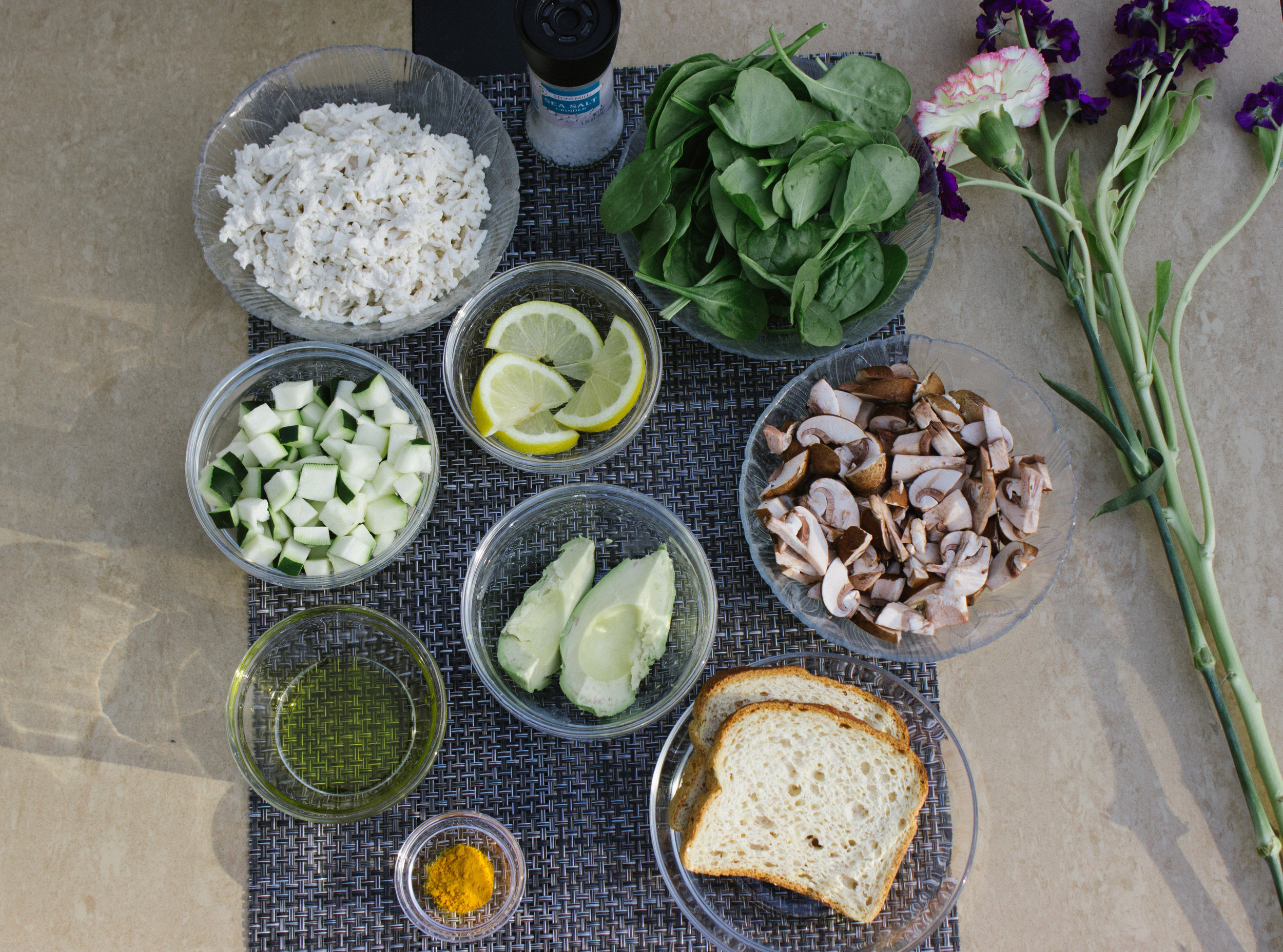 (serves 2)
Ingredients
200g firm tofu (organic and non-gmo preferably)
Brown mushrooms (diced)
1 zucchinis (diced)
2 handfuls of baby spinach
1 tsp of turmeric powder (or as desired)
1-2 tbsp. olive oil
salt and pepper
lemon (for garnish)
On the side

whole grain, multigrain, or gluten-free bread toast (avoid refined white bread)
1 or ½ ripe avocado (mashed)
Pinch of sea salt
Preparation
Drain the water that comes with the tofu well and use paper towels to soak in the tofu's moisture. Using a grater, grate the tofu. You can also crumble the tofu using your clean hands or with the help of a fork. Set aside.
On a frying pan heat up a bit of coconut oil or olive oil at medium heat. Follow by sautéing the mushrooms and zucchini until soft. Add the turmeric, baby spinach, salt and pepper, and cook for about 2 minutes.
Add the grated tofu to the frying pan and stir through. Cook for about 2 minutes or until heated through. Set aside.
Open up an avocado, remove the pit, and scoop out the content on a small dish. Using a fork, mash the avocado and add a pinch of salt and a squeeze of lemon if desired. Use this mixture as a spread for your whole grain bread toast.
Serve tofu veggie scramble with avocado toast on the side. Enjoy!